World Class Taekwondo
About Us
The benefits of Taekwondo are endless – from building self-defense skills, to prolonging your physical aptitude, to stabilizing your mental state. To put it simply, Taekwondo just makes life better!
Not convinced? Talk to our students. We are home to a long line of passionate and successful martial artists who have experienced firsthand how Taekwondo can not only impact your day-to-day life, but alter your future. At World Class Taekwondo, we provide our students with a well-rounded martial arts training that goes far beyond the doors of our dojang. After taking our classes, students often experience a boost in their grades, improvements in their performance in the office, healthier relationships at home, and – most importantly – a heightened sense of self-confidence.
World Class Taekwondo
Instructors
Here World Class Taekwondo, our staff is the secret to our student success. Each instructor has a rich background in martial arts and is eager to train the next generation of martial artists. Meet the team below!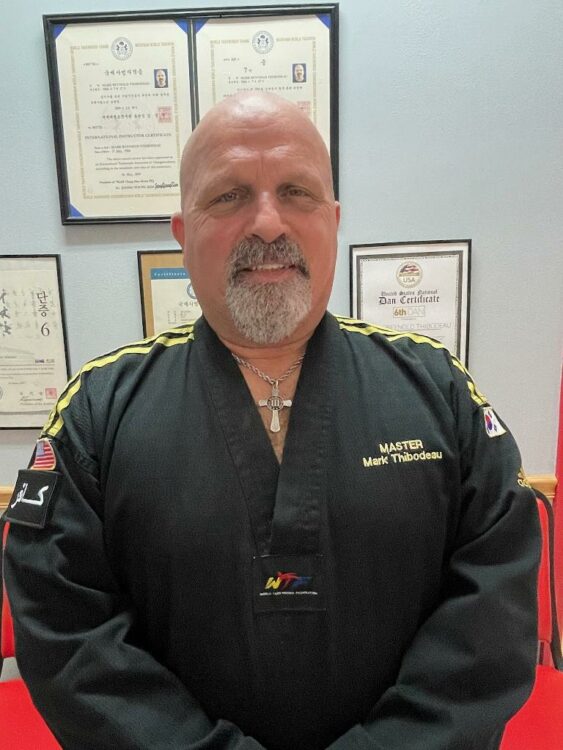 Head Instructor
Mark Thibodeau
Mark Thibodeau
Former Staff Sargent in the USAF, served 6 years as 1T2, Pararescue
Read More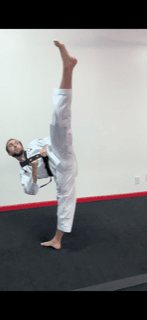 Instructor
Neil
Neil started taekwondo at the age of 10 and received his first Dan at the age of 13. He currently holds third Dan and intends to continue until achieving 9th Dan someday. Over the years he has competed and won gold for poomsae (forms) at several local tournaments and began competing nationally at USA Taekwondo tournaments in 2021. He has also recently started tricking (martial arts acrobatics) and can teach some basics for advanced students.
Read More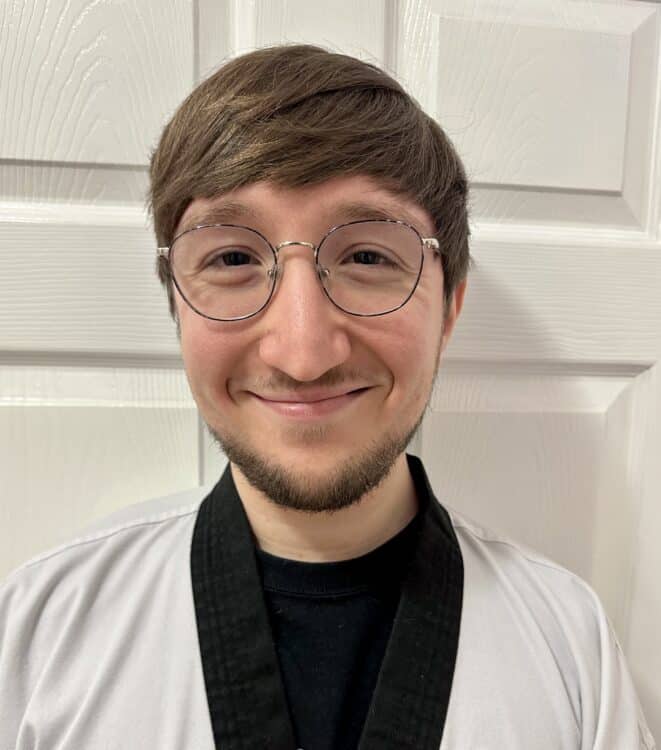 Instructor
Justin TenEyck
Justin TenEyck, age 24, has been with World Class Taekwondo for 13 years. He possesses a third degree black belt in Taekwondo and a first degree black belt in Tang Soo Do. Justin teaches weekend classes at the school, and sometimes teaches at the Clermont Dreamplex, working with special needs students. He continues training in martial arts, treating it as a lifelong discipline.
Read More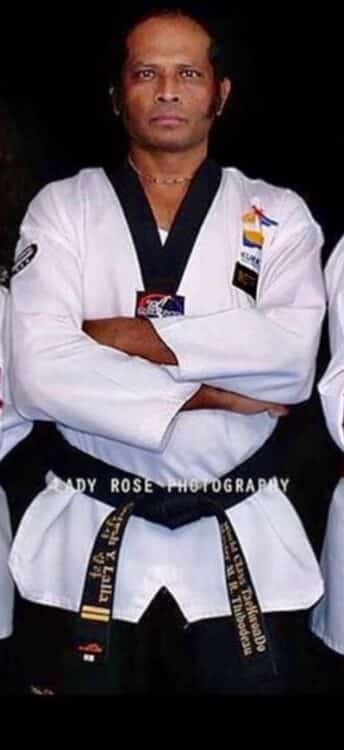 Instructor
Suresh Young Lalla
Is a 2nd Degree Black Belt in Tae Kwon Do and a 1st Degree Black Belt in Shotokan Karate. Suresh trained in Karate for 10 years while living in New York, and has been training in Tae Kwon Do for the past 15 years in Florida. He often trains with his daughter, who is a 2nd Degree Black Belt, and his son, who is a 1st Degree Black Belt. Suresh also teaches Tae Kwon Do to Special Needs children at Central Florida Dreamplex in Clermont. He is originally from Trinidad & Tobago but have made Florida his home.
Read More
What Our Students Are Saying
The teacher master mark is very dedicated to teaching his students and I have seen a lot of improvement with my kids. The kids that go there are very friendly and this made my kid have good habits at home or anywhere we may go. I really suggest this school!
Sabumnim Mark is an excellent teacher. My kids loved the experience. And I enjoyed being able to participate with them. It was great working towards the goal of reaching the next belt with my daughters. Can't recommend this enough!!!
World Class Taekwondo has been such a great experience for our son. He absolutely loves going to classes and WC has great rates for unlimited classes. Our son is looking forward to continuing to belt up under the leadership of Master Mark.
The best Korean Martial Arts/ Taekwondo school in Central Florida. Certified Master Instructor. I had a wonderful time while attending this school and I have been to many Taekwondo schools throughout the country. Master Mark is a wonderful instructor with attention to detail. He really wants the student to succeed. A safe and clean environment for all. Learn: self-defense, life skills, punching, kicking, and fighting/sparring.
Master Mark and his wife Mrs. Elaine are very nice people and they care about the kids! The program is wonderful and the classmates are friendly and respectful. Master Mark is always teaching and supervising the training. My kids feel in their second home. Thank you Master Mark!
Such a wonderful family atmosphere. Master Mark is such a great teacher and knows exactly how to make the kids relax and have fun. You see many parents training along side their children which really shows you how close the people who go there are.
Ready to start training? Our current offers will help you get started!
View Offers